Julie Becomes ARLA Qualified
26th January 2015
We were all extremely proud of our MD, Julie, when news arrived of her recent exam success. She has become the first stand-alone letting agent in Perth to pass the Technical Award in Residential Letting and Management Scotland and to be accepted for membership of the Association of Residential Letting Agents (ARLA).
The qualification syllabus is divided into four units as follows:
Health and Safety, Security
General Law, Legal Aspects of Letting and Management
Residential Property Letting Practice
Residential Property Management Practice
The exams were set by the National Federation of Property Professionals (NFoPP) who has been operating as an approved and regulated awarding body since March 2002, with first qualifications being awarded to candidates in 2003.
They are one of the few awarding bodies in the UK offering specialist qualifications in property and property affiliated disciplines. They draw their expertise from an array of experienced property industry practitioners and academics from relevant fields including property, law, surveying and finance.
Julie is no stranger to studying for exams, having spent nineteen years in banking she is used to having a governing body overseeing best practice and expecting a service level qualification. During her years at the bank she gained the following qualifications.
Recognised and supported by major banking and organisations across the globe, the Chartered Banker Diploma is a world class qualification that reflects the highest standard of excellence and professionalism.
It's a challenging programme which combines the theory and practice of banking and aims to provide an extensive, detailed knowledge which enables bankers to critically analyse key banking themes.
CeMap – Certificate in Mortgage Advice and Practice
The Certificate in Mortgage Advice and Practice (CeMAP®) is a QCF* Level 3 qualification. It meets the educational standard required by the Financial Conduct Authority (FCA) of anyone wishing to achieve a 'licence to practice' and work as a mortgage adviser.
As the premier mortgage qualification, CeMAP® is firmly established as the qualification of choice in the financial services industry, and widely regarded as the industry benchmark with 80% of mortgage advisers holding the qualification.
Financial Planning Certificate
It represents a challenging test of technical ability by examination, but also assesses how well this knowledge can be applied in order to produce an effective financial plan.
Here's what Julie had to say about starting again with nights of studying and intense professional exams.
"When I started Lettings Direct five years ago it was important to me to establish the business as one synonymous with quality, reliability and trust. For me, becoming ARLA accepted reassures our clients on both sides of the property rental market. I knew that if I was going to build the business in a manner that I could feel proud about then becoming a member of ARLA was essential.
This was very much a personal goal; there is no legal requirement for letting agents to hold this qualification and as the first stand-alone letting agency in Perth to become accepted, I know that many agents choose not to go down this route.
For me, I think it helps us deliver the best possible service to our clients and ensures we can advise landlords effectively and accurately. My job role involves dealing with all departments of lettings & management and I am confident in the knowledge I am imparting to clients. That covers the small matters of when to get your boiler checked and how to deal with a client check out, and the big issues around new deals and renewals. Likewise, tenants know that they are getting competent, qualified, 100% accurate advice."
Lettings is an ever changing business, with legislation at every turn; Julie has just had to learn at least 50 separate acts of legislation in order to pass! When it comes to letting your property it is vital that you are dealing with a letting agent who instills confidence and who knows, without question, that the information you are being given is correct and current.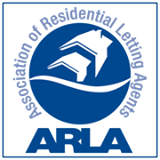 As a Landlord, you may choose to learn these laws yourself but if you don't have the time to invest then it really does pay to choose an ARLA qualified agent. We all know that in this current climate of lettings and property management failure to adhere to the can result in hefty fines or prison sentences; you DO NOT want to get this wrong!
To chat to Julie about letting your residential or commercial property please call us on 01738 630004.