Lettings Direct is Now In Sales!
By
Nicola Martin
17th November 2015
We've had a tremendous year here at Lettings Direct; it started with us securing the historic purchase of 8 Atholl Crescent followed by the complete refurbishment of this amazing building. Julie then passed her Technical Award in Residential Letting & Property Management, placing her amongst a handful of stand-alone letting agents to hold this industry gold standard property qualification. We then received a finalist's award in the prestigious Scottish Property Awards, cementing our position as one of the country's leading Residential Lettings Agents and now, to finish 2015 off with a bang, we have moved into Property Sales.
This is a big step for us but it's also a natural progression for Julie and the team who have been advising more and more on property investment and Buy To Let opportunities. With her twenty years managing banks, Julie has a wealth of experience when it comes to assisting people with their investments and coupled with a breadth of knowledge in the local property market we felt confident that we could deliver an excellent service for our clients.
Working initially for our current landlord clients, we've been selling for the past three months. Our success rate has been fantastic and over 2016 we aim to spread our wings and offer this service further afield.
Our expansive database includes Buy To Let landlords and tenants looking to get onto, or return to, the property ladder. This gives us an excellent grounding from which to market your property and can often lead to a quick turnaround as our buyers are in a position to move quickly.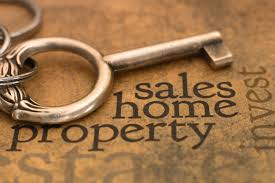 The realisation of this arm of Lettings Direct, means we can now offer a turnkey service for our clients. Whether you're looking to sell, grow or let your property portfolio, Lettings Direct can assist you in maximising the best return on your investment.
To find out more, contact Julie on 01738 630004.